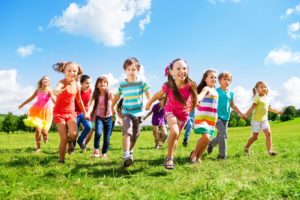 Corporate Social Responsibility, or CSR, is a way for a company, business or freelancer to give something back to the local community, charitable or environmental causes, to society or to the world at large.
According to Investopedia, "Social responsibility is important to a business because it demonstrates to both consumers and the media that the company takes an interest in wider social issues that have no direct impact on profit margins."
Yet, studies have found that businesses with CSR programs tend to do better financially over the long haul than those without.
Perhaps karma is a factor. Through the CSR program you are saying to the universe, "I freely give this to you," and the universe responds in kind.
But there are hard truths behind the findings
Doublethedonation.com lists several of them in their post entitled "Why Corporate Social Responsibility is Important." 2 key takeaways include that CSR improves the public image of the company and boosts employee engagement – critical given we live in a time in which employees and customers are attracted to the "experience" as much as if not more-so than the product or service.
Forbes' article "Six Reasons Companies Should Embrace CSR," adds a couple more important factors: brand differentiation and long-term thinking.
Relative to long-term thinking, the article states that, "CSR is an effort to look at the company's long-term interest and ensuring that the company's future is… well… sustainable. Hence, that's why I prefer the term sustainability to CSR. It is a shift from worrying about the next fiscal quarter's financial results to the impact business decisions today have on financial (and social) results ten years from now."
Do you need a CSR program?
Why not make the Drew and Cole Deddens Foundation a part of it? We were created by iStorm Group as a part of its CSR program, so the heavy lifting is done. Now, we invite you to join us.
Our mission is to give the gift of hope to millions of children who receive lifesaving care every year, and families with young children who just need a little help. Primary benefactors include St. Jude and Nationwide Childrens, but we also help families send kids to camp, support community family/children centered activities and a host of other things.